Living in an Old House
My family lives in a very old house. Over a century old, in fact. With this very old house come beautiful things like original woodwork, stained glass windows, and fancy doorknobs. Some other not-so-desirable things include mice (YUCKY), drafty windows (BRRR), and… lead hazards.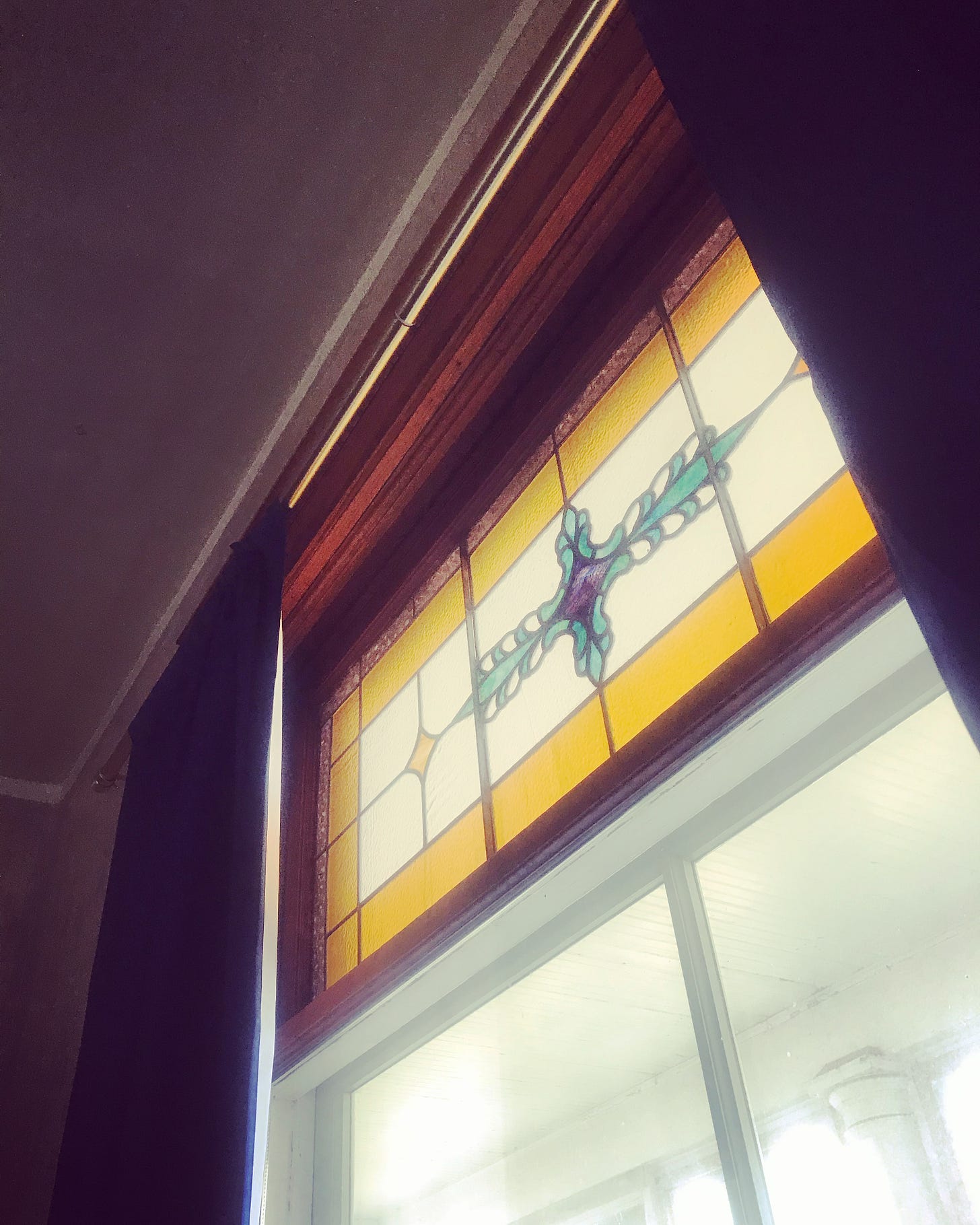 To be fair, the lead hazards are mostly innocuous to the average grown adult. But to a young child who eats every random crumb they find on the floor, it can be a little trickier to avoid the toxic metal. At Byron's one year appointment they tested his blood for lead (with a finger prick) and found that his blood lead levels were elevated. Not "dangerously" high, but any lead is bad lead. And his were higher than the CDC's threshold for monitoring and retesting. After the finger prick, he had to get a real blood draw to confirm. It was awful. I am not great with needles, but managed to not cry while Byron screamed and tears streamed down his red face.
Of course, I immediately began to look more intently for where he might be getting exposed to lead dust. I read the city's resources on how to clean properly if your home has the potential for lead dust. I cleaned my house from head to toe, got into a more rigorous cleaning routine, and… still worried. I prayed that God would help me be able to feel like my home was clean again. All I could see was that lead dust could be anywhere. My midwife had me get my blood levels tested to make sure I was ok. Luckily mine are fine, so I didn't have to worry about the babe in my belly. But I worried about when they'd arrive- would my home be a safe place? I was suddenly wishing we hadn't bought the old fixer upper, wondering if we'd made a mistake when buying our house.
After praying and seeking advice from family, I looked into resources for helping families get rid of lead hazards. I found a grant that would replace or repaint windows, stabilize exterior lead paint, and address other miscellaneous lead hazards at no cost to the homeowner. My husband and I qualified based on our income and the fact that we have a hold who has tested positive for elevated lead levels recently. And since September, I've been going step by step through the extensive process of getting approved for the grant, getting the house inspected, and meeting with the very kind people whose job it is to contract the work for the grant.
Well, there was a LOT of lead paint in our house. We are in the final stages of getting everything finalized, and will soon be getting new windows, having our whole house repainted, and getting other various lead paint throughout our home stabilized. They will also retest for lead dust after all the work is done to make sure their work made a difference. So I will get peace of mind knowing that someone has gone through and thoroughly addressed all the potential lead hazards in my house.
The amount of work that is being done to our house is an incredible blessing. These are things Connor and I would have had to save for years and years to be able to pay someone to do. And praise be to God, we are getting it through a grant! Although this whole season has felt a little stressful and overwhelming, I am feeling so blessed by God that He found a way to provide so abundantly for the needs of our growing family.
This was just such a testament to the goodness of God. Even in a season where I thought I was alone, in over my head, God reminds me that He is a generous and loving God, and that He is faithful. Sometimes even despite my doubts and fears, despite my struggle to have hope. He is providing me with the things I need to raise these little gifts he's given me-a safe home, a stronger faith, and stories of His goodness that I'll be able to share with them someday.